The Revivalist
The Revivalist
By Perry Slaughter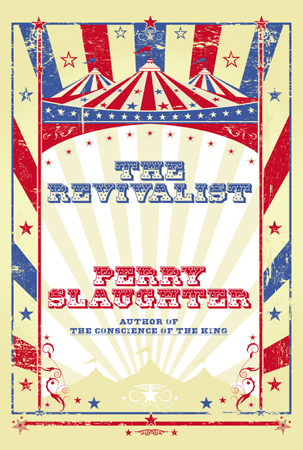 Release date: 11 August 2015
America as we know it is no more.
Forty years ago, a military experiment in nanotechnology ran amok, wiping out most of North America and rendering it an uninhabitable plain of silvery goo. To set one foot in that silent tide is to suffer immediate disassembly into one's constituent molecules. But against all odds, the town of Wellington, Nevada, has held off the threat, thanks mostly to the presence of Carl McFarland, one of the scientists responsible for the disaster. Now an old man, Carl is largely ignored by the townspeople of Wellington, with the exception of his avid student Orrin Pritchard.
But when a wagon train appears on the horizon, somehow crossing the silver tide without harm, all that will change. What miracles do these strangers bring? What news from the world beyond? And how is it that their charismatic leader, Pastor Smith, can raise the dead with the touch of his hand? Is Carl once again the only person standing between Wellington and a great tide of evil—or is he himself now the town's greatest threat?