Pulp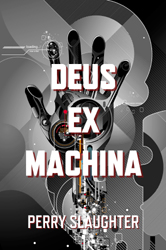 Sigh. Much as I try, I can't keep those crazy kids at Sinister Regard from putting out new ebook editions of my juvenilia. The latest novella to get this pixelation treatment is Deus ex Machina, my ridiculous sci-fi romp about...
read
The good folks over at Sinister Regard (chaotic good, that is) have twisted my arm into telling you that a handful of my old books will soon be made available as ebooks on multiple, not to mention in some nice...
read
I'm chagrined at the necessity of even mentioning it—especially in light of the fiasco that was Chairman of the Board—but the very novella that kickstarted my so-called career back in 1985 is in print again. It's called Deus ex Machina,...
read
I hope you're all having a lovely holiday. I'm here to make your Christmas just a bit more colorful, with a cozy little story I wrote a few years ago, and which my less savory associate Mr. William Shunn deigned...
read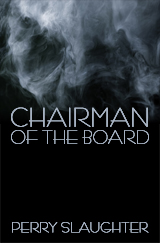 I'm not necessarily proud of this, but since I've taken money from Sinister Regard I suppose I have a contractual obligation to let you know that my 1986 novella Chairman of the Board is back in print. Sometime next year...
read